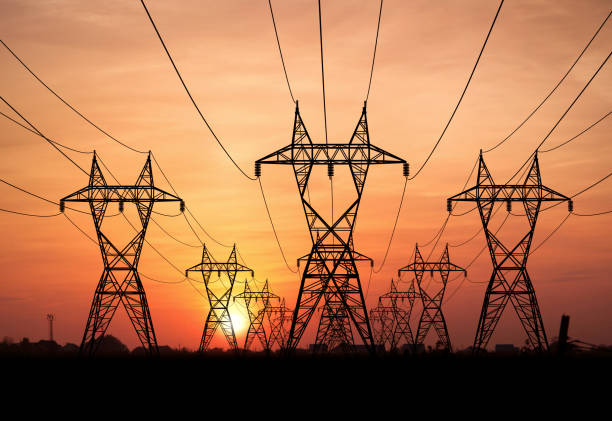 Do you want to lower your electric bills for free?
I have been locally hosting corporate level infrastructure for quite a few years. This infrastructure included rather large datacenter grade redundant virtualization servers running Proxmox. For my storage system, i was using TrueNAS providing over 6 TB of redundant storage. To connect all this, I also had a 10GB switched network. All of this required lots of power.
I wanted to say thanks to all the Opportunistic Greedy Em Effers in this country for raising prices on everything from Eggs to Energy for no apparent reason. Due to this, I was forced to look at alternate solutions. My power bills were ranging between $160-$300 monthly, which is nuts.
So being a fairly frugal individual, what could I do? Well, just like my companies I have worked for, move everything to the cloud. I set out to find a very inexpensive option for hosting outside of my house. My needs were I would say "Medium" level computing, nothing crazy. Several WordPress sites, seperate Databases, and maybe some development servers.
I review the following services
NameCheap
As the name says, it is kind of cheap. I moved a few of my sites over to it but since things were mostly GUI, I found it very inflexible to manage.
The amount of processing wasn't enough for a reasonably fast nginx web server and a mysql database.
Pricing was fairly reasonable at $44 a year.. but again, i'm cheap.
Digital Ocean
Brought up a VM but the cost would have been around $50 a month for a single setup
Too much money for me
Amazon AWS
I use this for work everyday and find that it is overly complicated to setup and create a single Containerized Service.
Also, costs too much
Google Cloud Platform
Have used this in the past which is somewhat ok, but I also find the interface very frustrating.
Very low powered systems for the price
Azure
Also use this at work and find it not easy to work with
oh… and it's Microsoft
Oracle Cloud Platform
The price is right! Free
Don't get me wrong, I am not an Oracle fan. Most of my links to Oracle actually say "Orable" from my many experiences with Corporate Support and Sales.
But the services which they are providing for free is very generous and actually allowed me to move my complete workload to OCI.
Here's what is included with their free tier
Two Oracle Autonomous Databases with powerful tools like Oracle APEX and Oracle SQL Developer
Up to 4 instances of ARM Ampere A1 Compute with 3,000 OCPU hours and 18,000 GB hours per month
2 Block Volumes Storage, 200 GB total
0 GB Object Storage – Standard
10 GB Object Storage – Infrequent Access
10 GB Archive Storage
Resource Manager: managed Terraform
5 OCI Bastions
So long story short, i packaged up my systems and moved them to Oracle Cloud Infrastructure.
For certficates, I use Free Cloudfront account to provide CDN, Certificates, Email, and Forwarding.
My new bill is 90 dollars.